£

8.99
Wrestling With Attitude (Hardcover) The Unofficial Guide To Sports Entertainment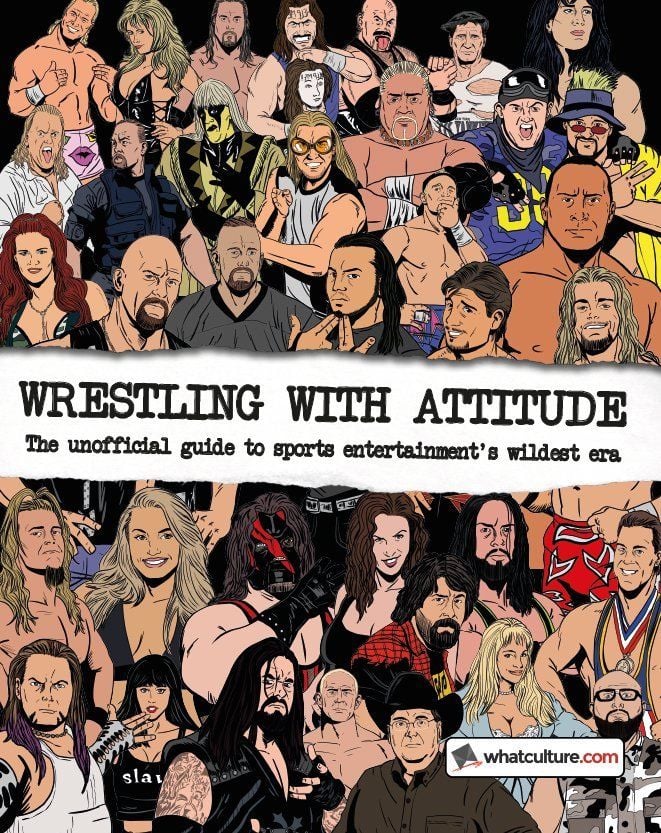 The Attitude Era.
It's a phrase which needs no introduction to wrestling fans, describing an astonishing, blood-stained age when anything could happen, anything did happen, and the industry was at the absolute top of the world. It has never been more popular - or divisive.
For every person who craved the anarchic violence and crude titillation of WWE's anything-goes product was another disgusted by the direction the business had lurched towards. Either way, all eyes were glued to sets come Monday night - and the next morning all mouths were talking about it. Wrestling had never seen anything like it - and it hasn't since.
From Aguila to X-Pac, via Stone Cold, The Rock, and The Undertaker, this comprehensive compendium contains everything you ever wanted to know about WWE's most tumultuous time. Every wrestler, every major show, every result: this book's absolutely brimming.
Get it?
- Hardcover edition featuring 256 full-colour pages, printed on high-quality glossy paper.
- Full profiles of EVERY star of the Attitude Era (yes, even Hervina!)
- Complete PPV reviews from WrestleMania XV to WrestleMania X-Seven featuring fantastic illustrations.
- Every title history and television result detailed.
- 100% Unofficial.