£

5.00
WhatCulture Wrestling Magazine Issue 5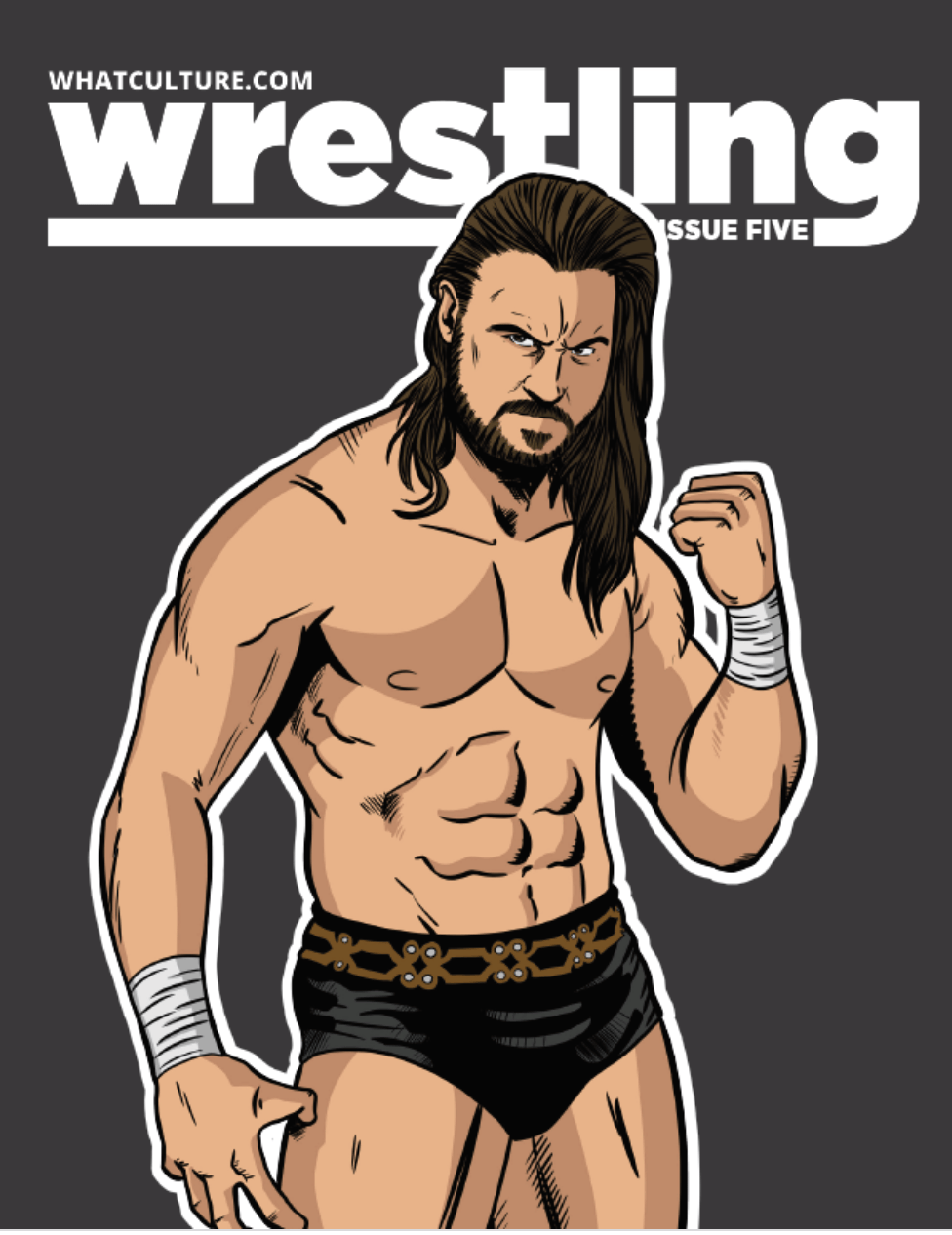 What Culture Wrestling returns for its fifth instalment, and again features 120 full-colour pages of timeless wrestling content and original illustrations. As ever, printed with a beautiful matte finish on extra thick, high-quality, paper.
- Our main feature this time is WrestleMania, and we've got a bumper edition looking at the greatest moments, the best matches, and the spectacular history of the showcase of the immortals!
- Guest columns this issue see wrestling legend Jim Cornette talking about his own personal 'Mania moments, former WWE, WCW, and ECW star Shane Douglas reflects on his early mentors, former WWE trainer and thirty-year pro Tom Prichard opens up about the chaos of the territories, WrestleCrap's RD Reynolds sets up his own promotion, WhatCulture's own Jack King examines the pomp and ceremony of WrestleMania, and King Ross ranks his top ten WTF moments from the historic show!
- Adam Blampied's How WWE Should Have Booked picks up where the lat one left off, by booking the entire card for WrestleMania 32!
- Our main feature looks at the 100 Greatest WrestleMania Moments Ever, as decided by fans, wrestlers, industry-insiders, and our editorial team!
- Features on Kurt Angle, Shawn Michaels, Daniel Bryan and Randy Savage!
- In-depth features on Wrestling's rollercoaster relationship with its own place in the pop culture landscape, and the greatest managers ever!
- Exclusive interviews with Jim Ross and Drew Galloway
- An in-depth look at Robocop's brief WCW stint
- Eric Bischoff's dealings with rock band Kiss
- Wrestling Rarities investigates some rare one-off gimmick matches
- We go back in time to Heroes of Wrestling 1999
- Video game flashback looks at Def Jam Vendetta