£

7.99
WhatCulture Wrestling Magazine Issue 2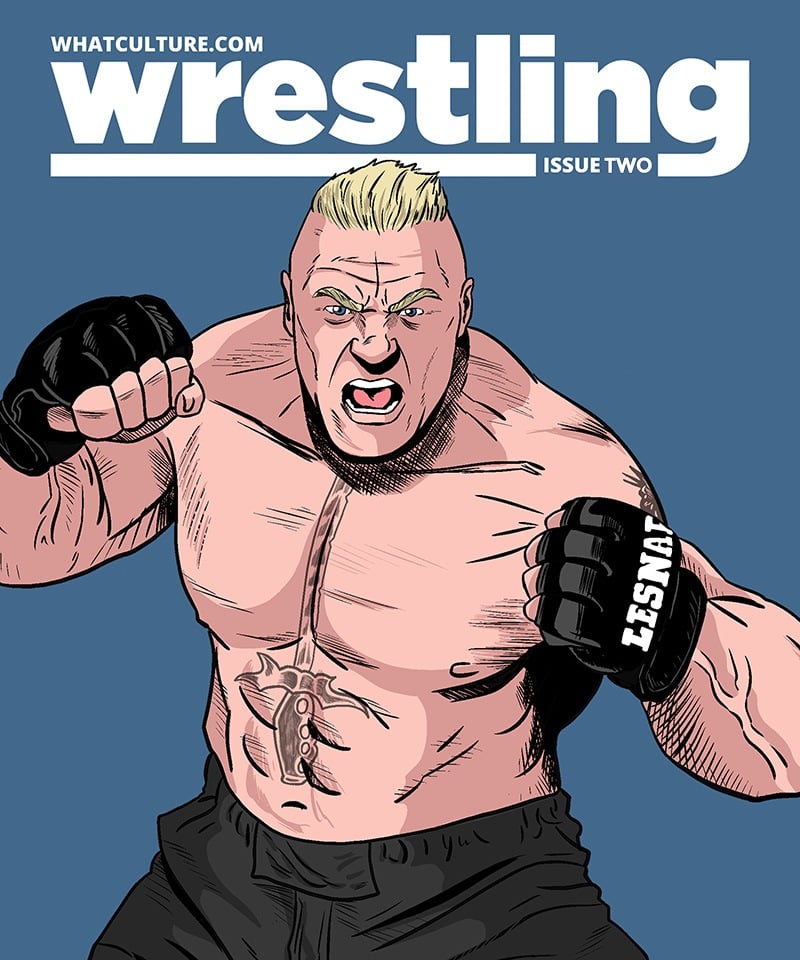 CHEAPER INTERNATIONAL DELIVERY NOW AVAILABLE
Royal Mail International Economy from 2-12 weeks
What Culture's brand-new wrestling bookazine, featuring 140 full-colour pages of timeless wrestling content.
Printed with a beautiful matte finish on extra thick, high-quality, paper.
• The Top 100 WWE Matches of All Time: ranked and discussed
• Guest Columns from former WWE, WCW and ECW star Shane Douglas, WrestleCrap's RD Reynolds, former WWE trainer and thirty-year pro Tom Prichard, and noted wrestling historian Steve Yohe.
• Adam Blampied's How WWE Should Have Booked featuring Rey Mysterio's World Title reign
• Features on Daniel Bryan, Bullet Club, Kris Travis, Rick Rude and Triple H
• Exclusive interviews with Nigel McGuinness, Scott Steiner, musician Mark Crozer, and director Mark Chervinsky
• An in-depth look at the movie career of Hulk Hogan
• Video game flashbacks
• Fantasy booking with: Shawn Michaels vs. Eddie Guerrero, and the Wrestling World Cup
• Delve behind the scenes with Tales From Wrestler's Court, How 90's Hardcore Shaped and Destroyed a Generation, The Lost Art of Kayfabe, and How the WWF Forced Vince To Get The 'F' Out
• Lists: Tallest Wrestlers Ever, The 10 Most Influential Cruiserweights