£

19.99
WhatCulture Board Game AND Wrestling Trivia Expansion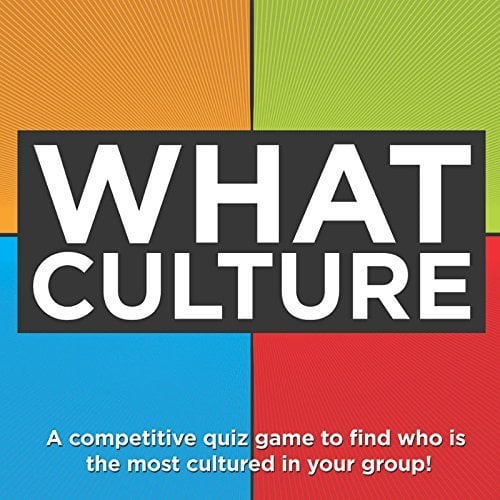 Think you know your Harry Potters from your Beatrix Potters? Can you sort out Ed Sheerans from your Edward Nortons? Do you have trivia bursting from your seams, and an insatiable desire to let all your friends know about it? If the answer is 'yes', this is the board game for you! With over 2000 questions spread across six diverse What Culture categories, the What Culture board game offers a tough test to the even the sharpest of pop culture vultures. Compete with your friends in a mad race to the finish, fielding fiendish brainteasers on everything from film and the arts to science and sports. Those with an ear for a song or a razor sharp knack for describing common words can hasten progress around the board thanks to special 'What' squares - whilst also sending the other players into raptures of laughter. The fun extends to the 'Culture' spaces, challenging the player to complete What Culture style top ten lists. Whether it's with friends or family, What Culture is the perfect party game to guarantee a great night for everybody!
The What Culture Wrestling Trivia Game is the ultimate test of you and your friends' wrestling knowledge, with over 500 questions that will challenge even the most hardcore fan.
So, think you know your Hulk Hogan's from your Hunter Hearst Helmsley's? Reckon you pick Diamond Dallas Page out from The Rock? Then this is the quiz for you.