£

21.99
BUNDLE - Development Hell: The NXT Story & Becoming All Elite: The Rise Of AEW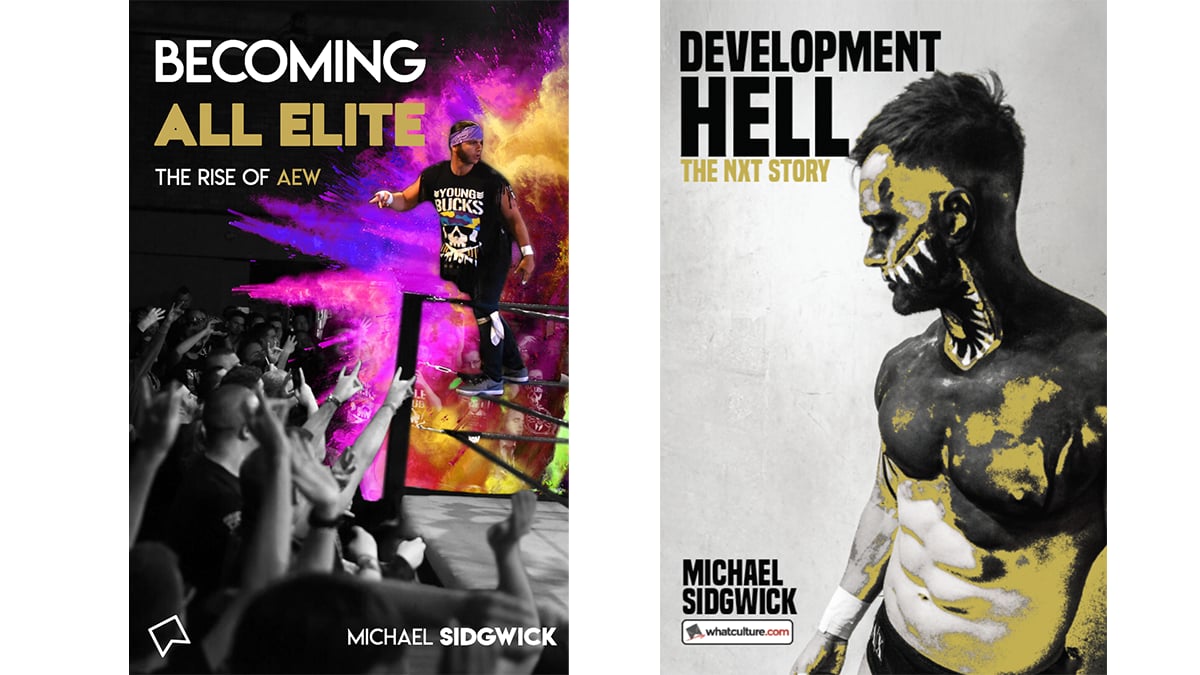 Becoming All Elite: The Rise Of AEW, penned by WhatCulture.com's own Michael Sidgwick (Development Hell: The NXT Story), chronicles the short but powerful history of All Elite Wrestling - the first North American wrestling promotion in nearly two decades to challenge Vince McMahon's WWE-led monopoly.
In less than two years, AEW has captured the imagination of wrestling fans exhausted by McMahon's output. Owned and operated by billionaire Tony Khan in league with a slate of in-ring Executive Vice Presidents that created a viable vision and wrestling world within which it could thrive, the company has become an industry mainstay overnight.
It's the story of an independent scene WWE at once courted and rejected, of Cody Rhodes, Kenny Omega and The Young Bucks making good on lofty promises to change the world, and of pro wrestling history repeating itself as a ratings and stylistic war symbolised the confirmation of a bold new era.
AND
Development Hell: The NXT Story, penned by former Power Slam scribe and WhatCulture's own Michael Sidgwick, chronicles the history of WWE's NXT brand.
NXT drew universal critical acclaim for its fan service fusion of old-school booking philosophies and progressive body of in-ring work - but the road to critical acclaim was arduous. When WWE destroyed its territorial and mainstream competition, the monolith also annihilated the talent pool. Replenishing it was an unenviable task made all the more difficult by a blasé and counterproductive attitude and a curiously myopic direction.
All of which is documented in a book covering the inauspicious beginnings of the dusty Stamford Farm warehouse and the murmurings of Memphis Power Pro, the halcyon days of Ohio Valley Wrestling, the infamous disaster of Deep South Wrestling and the literal lunacy that was Florida Championship Wrestling.
The roots of the NXT triumph were toxic - malnourished by middle mismanagement, obliviousness, and physical abuse…
This is a tale of fluffy ducks, jelly doughnuts, physical
abuse, inexplicable budgets - and of how WWE grasped
the elusive concept of critical acclaim.